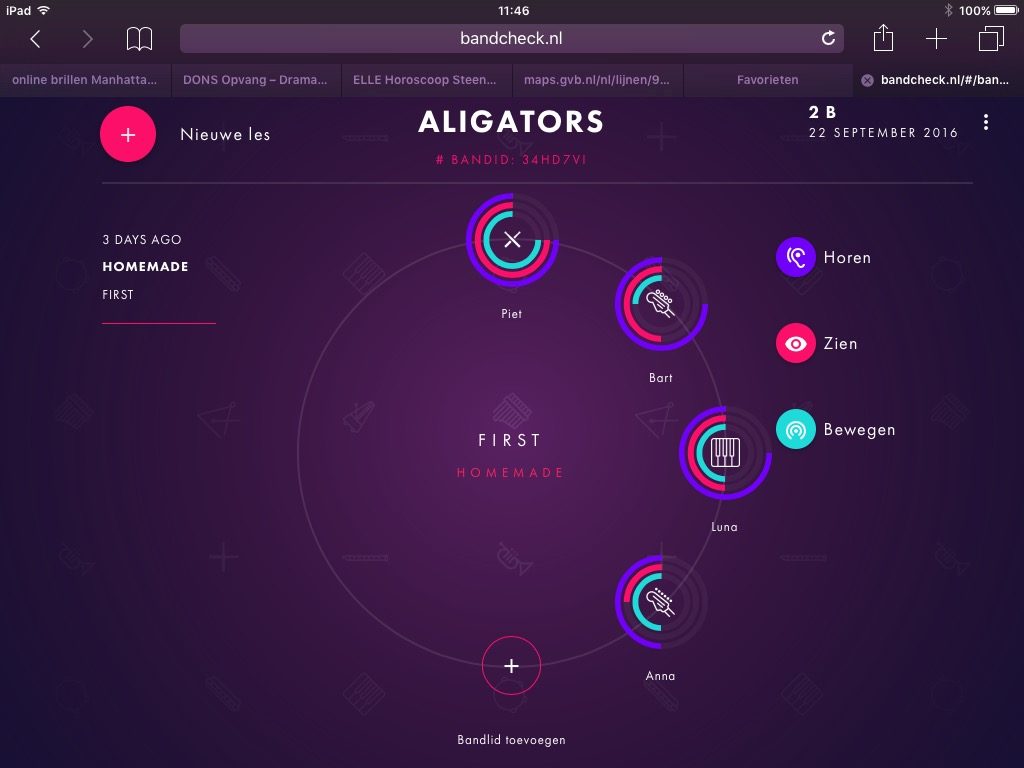 BANDCHECK a digital tool for players in bands or other small instrumental ensembles http://bandcheck.nl/#/band/login
Band check It is a digital tool for self-reflection of players in bands or other small instrumental ensembles and was the result of a developmentary research for an assessment tool for music. The tool has been developed for use in secondary education with the aim of facilitating self-assessment and thereby making it easier and more efficient. Because students reflect with the tool on their own performance, it becomes visible and discussable.
The tool focuses on the mutual musical communication of the players. Pupils assess themselves based on rubrics in three categories: hearing, seeing and moving. The result is shown in a total screen for the entire band. The aim is for players of different levels to use their skills more consciously in support of each other and thus to improve the result. The underlying idea is that with good (layered) musical communication the overall result is better than the sum of the individual players.
As a teacher you can use of the tool by integrating it into the design of the lesson whereby assignments can be given for both self and peer reflection and progress to be pursued
Self-reflection: By (partially) filling in the rubrics by the students.
Setting goals: Based on the completed rubrics.
Compare: Playing (together) at the beginning and at the end of the rehearsal series or playing on different instruments.
Peer Reflection: Filling in rubrics about another player / instrument Compares with the self-reflection.
Band Reflection: Determine the strong and weak input in playing the band. Discuss with the pupils using strengths and supporting weaknesses.
The instrument is a digital web tool that works on both Google Chrome and Safari and is intended for use on a screen or tablet.